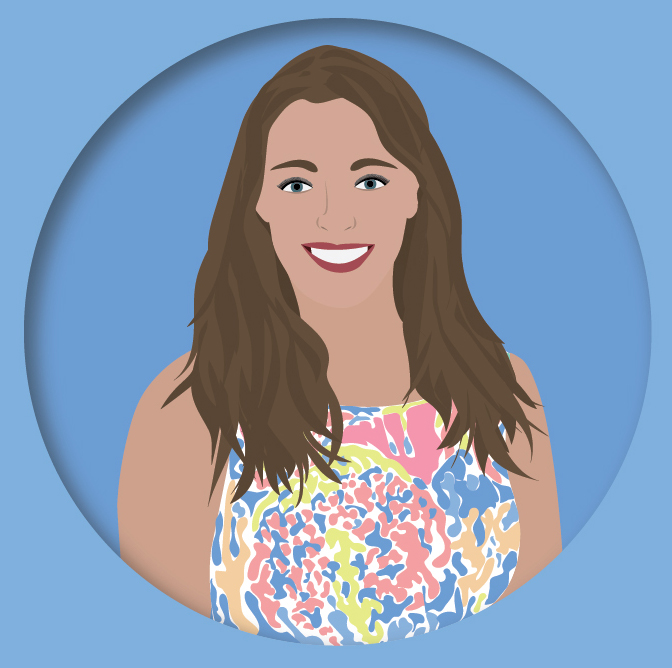 Welcome to Chartreuse Flamingo!
Here you will find all things bright and colorful. I am an artist based out of St. Louis, MO and I have always loved all types of art and try to incorporate it in all aspects of my life. I have done all sorts of craft projects ever since I was little – anything from acrylic, embordering, glass blowing, polymer clay, resin, watercolor, sewing, photography to digital illustration.
When starting college at Missouri State University, I knew I somehow wanted to combine my love for art with my interest in business and marketing. I ended up getting my Bachelors in Business with four minors in Advertising & Promotion, Art, Economics and Management. I went on to get my MBA with a Marketing focus from Missouri State as well. After working at a full-time marketing role for a few years, I discovered that I really enjoyed graphic design and made the decision to get a degree in Graphic Communications from St. Louis Community college because why not get another degree?
While I was working to get all of the degrees, I was also building Chartreuse Flamingo. This business has allowed me to continue to create all of the things I love and share them with other people!