Getting There
We went back and forth on where to fly into to get to Cape Cod. Though Cape Cod does have an airport, only small puddle jumper plans fly into it. I thought it would be better to fly into Providence, RI instead of Boston, MA since there would most likely be more traffic in Boston and they are both about the same distance from Cape Cod. My dad decided he would rather fly into Boston anyways. We had booked this trip before the St. Louis Blues won the Stanley Cup against the Boston Bruins. Let's Go Blues! Everyone kept joking that we would need to avoid telling people we were from St. Louis unless we wanted to start a fight.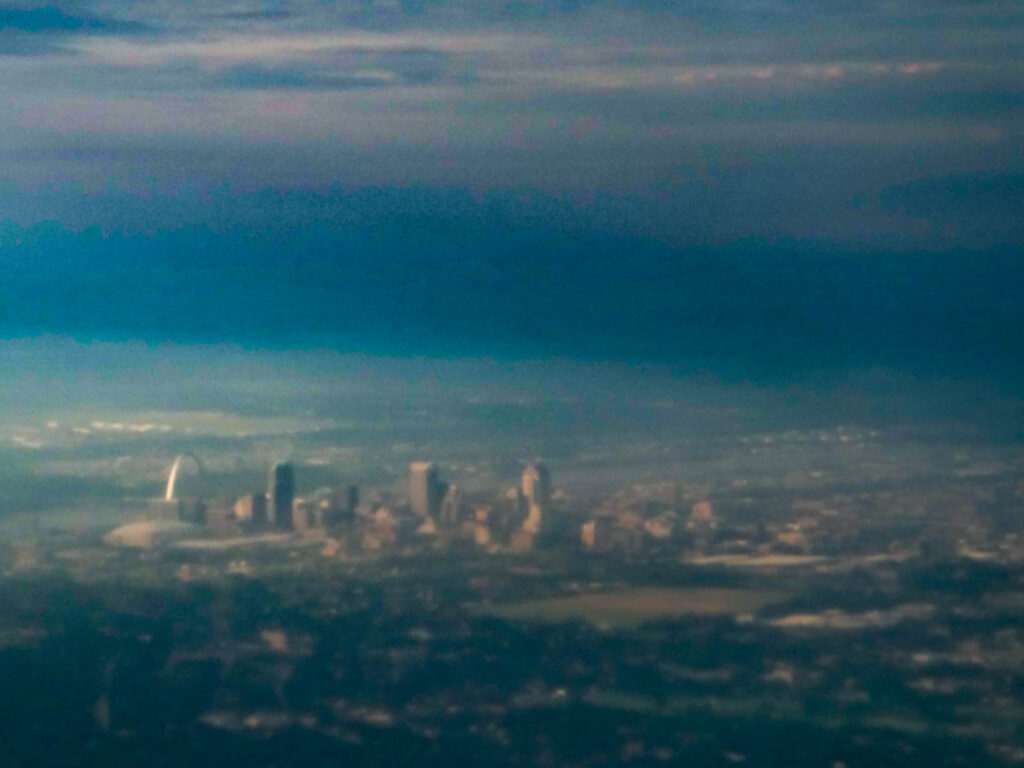 Getting Around Cape Cod & the Islands
As anticipated the traffic in Boston was terrible. We got onto the highway an immediately were stopped. We had to go through the tunnels which was an interesting experience. As we were heading into Cape Cod. I saw a sign on the side of that road that stated something about no driving in the emergency lane (shoulder). I thought, "Well duh. Do they have problems with people doing that?" Well, I was wrong. You are allowed to drive in the emergency lane on certain areas of the highway and at specific times of day. This just seemed crazy to us since it is illegal to do that in St. Louis. A ton of people used that lane which is just like any other shoulder – skinny and not well paved.
I had planned one day for Cape Cod, one for Nantucket and one for Martha's Vineyard. It was not nearly enough time. I did not consider how long it would take to get around the islands. Cape Cod is not that big so I thought for sure we could get everywhere I wanted to go in one day. We travel to Florida all the time and end up in 3 or 4 different cities in a day easily. That was not the case for Cape Cod. It takes forever to get anywhere. There are basically two main highways which are only one lane on each side for a good portion of it. The week we went was not considered busy season and there were still a ton of people. I can't even imagine what it is like during peak time.
During researching for our trip, I read that it was not easy to drive around Nantucket or Martha's Vineyard due to the amount of people and the lack of parking. It was recommended to ride a bike or take the public transportation. We decided to walk around Nantucket since most of the things were right at the ferry port. There was one lighthouse that I didn't get to go to since it would have been a 9 mile hike one way. Overall, it was pretty easy to walk around the island, but had we rented a car, my dad would have been driving in circles trying to find parking while my mom and I shopped.
Martha's Vineyard is not as walkable. There are several distinct towns with things we wanted to do in each town. I had carefully mapped out our day the night before by coordinating the ferry schedule with the bus schedule. It was not an easy task and I will admit that it was fairly stressful trying to time everything right. Some buses leave every 20 min, but others only leave every hour. We had to be very mindful of how much time we had at each stop. Also, there is no way biking around Martha's Vineyard would have worked. The places we wanted to go were pretty far away to ride a bike and the buses do there best to stay on schedule which often means they are speeding down skinny windy roads alongside bikers.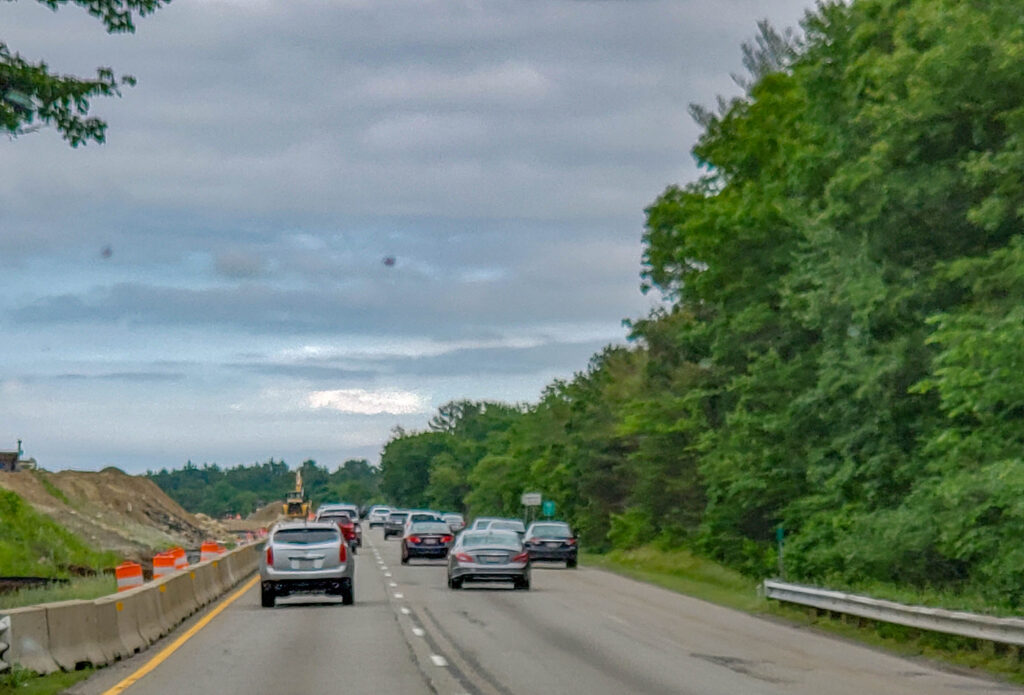 Where to Stay
When looking for a place to stay in Cape Cod, I knew I wanted somewhere on the beach as well as a place that was in the center of Cape Cod to provide easier access to all of the different towns. We chose the Red Jacket Riviera Beach Resort at Yarmouth. It is a two story building right on the beach with an indoor and outdoor heated pool. There isn't an elevator, so getting all of our luggage up the stairs was not particularly fun, but the view from our room was great. The vaulted ceilings made the room seem spacious and it looked like it was recently updated. We decided to go for a walk on the beach after we got all of our luggage into our room. There is a swing set right on the beach and of course I ran right to it. There were not many people on the beach as it was later in the day and not anywhere near warm enough to get in the ocean.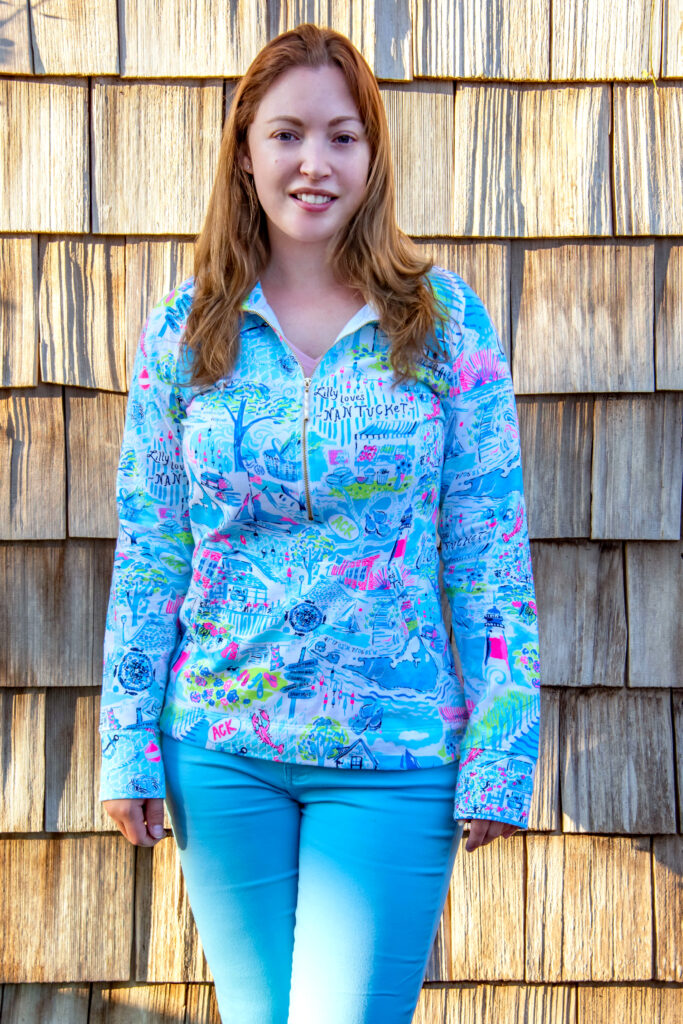 Things to Do
It is a goal of mine to visit as many Lilly Pulitzer stores and lighthouses as possible. So, that was the theme for this trip which my dad was not particularly thrilled about but we didn't plan this trip for him – he invited himself. There are 14 lighthouses on Cape Cod, 3 on Nantucket and 5 on Martha's Vineyard (not all are accessible). There are 4 Lilly Pulitzer stores on Cape Cod, 1 on Nantucket and 1 on Martha's Vineyard. It should have also been my goal to collect Main Streets. There is one in every town on every island. If you ever visit Cape Cod, don't tell someone to meet you on Main Street because you will most likely not end up on the same Main Street.
Cape Cod
On the first day of our trip, we explored Cape Cod. We didn't even get to half of the places I wanted to go to. After the other two days on Nantucket and Martha's Vineyard, we were able to get back to Cape Cod early enough to squeeze in a few more things. First we headed out towards the Nobska Lighthouse which is at the southwest corner of the island. There were 3 Lilly Pulitzer stores between our hotel and the lighthouse so we of course stopped along the way.
Osterville
The first Lilly store was in Osterville. It was fairly small and did not have all of the new releases. I did get the Cape Cod popover that I had been wanting after seeing it posted to the Lilly Facebook groups. The release of the Nantucket and Cape Cod popovers was timed perfectly for our trip. I really liked both prints and also appreciated that it was all right side up. These two prints are only available in Cape Cod and Nantucket stores. You can call the stores and have them shipped to you, but I was able to pick out my own print placement and luckily they still had my size available. We also went into a few stores around this Lilly store. My dad purchased a shirt from his favorite company, Peter Millar, and my mom got the new neon pink Corkcile that is sold out online.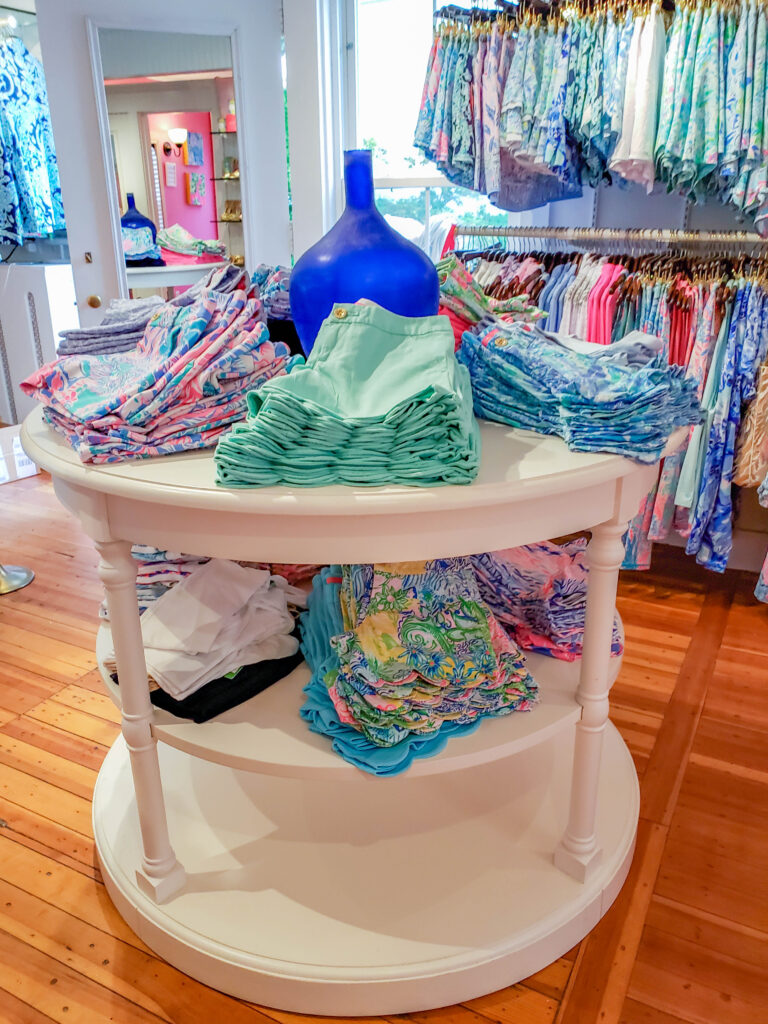 Mashpee
After that, we went to Mashpee Commons. There are a ton of stores here, though we only went to Lilly and Vineyard Vines since it was already 1:00 p.m. and we hadn't gotten to a single lighthouse yet. My mom and I tried on the new releases that we were wanting at this store. However, we didn't purchase anything since we were not fond of the print placement on any of the items and we knew we still had a lot of other Lilly stores to try.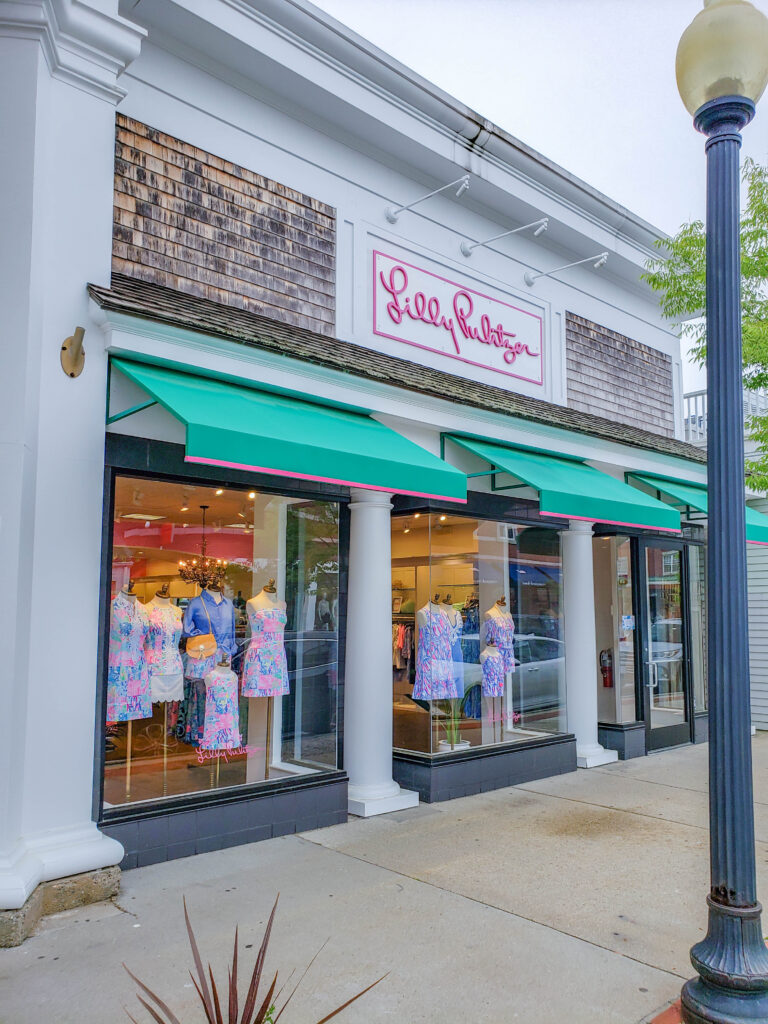 Falmouth
The third Lilly store we went to was Falmouth. I specifically looked at the items I was wanting and found the Summer Remix Patchwork Alexa in my size and the print placement was perfect so I bought the dress.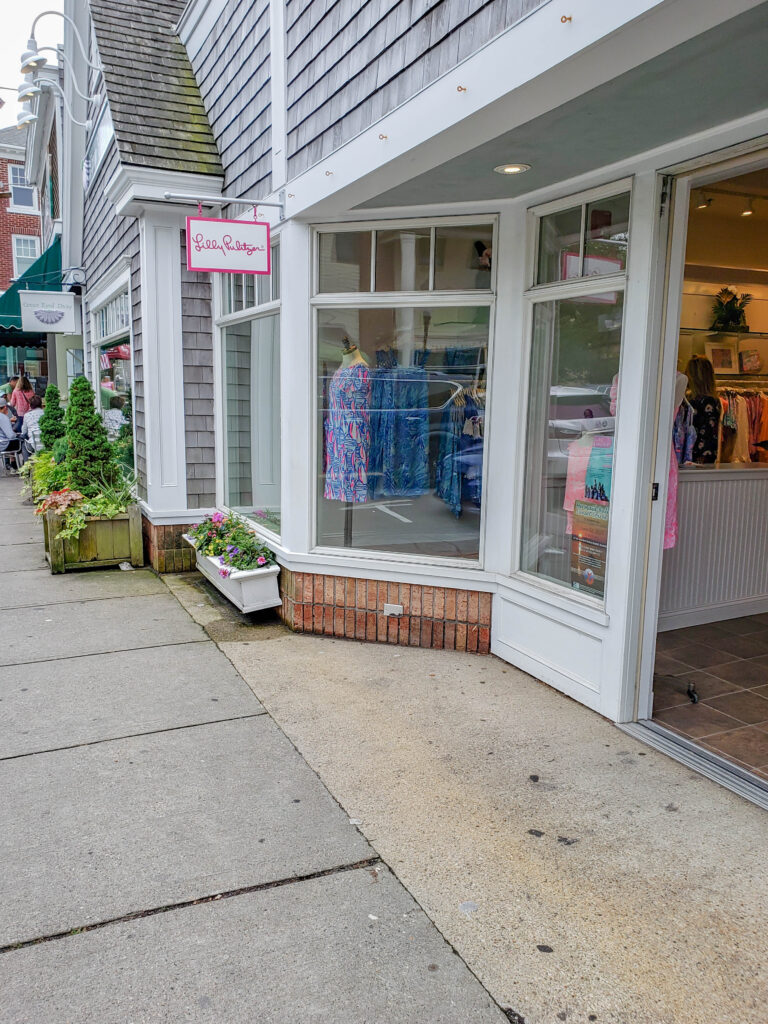 Chatham
I had decided to skip the last Lilly store since we were so far behind, but as we were driving down a Main Street and my dad spotted a woman carrying a Lilly bag. We figured it must be close so we found a place to park and walked to the 4th Lilly store (Chatham) of the day. This store is actually split between two separate buildings. We walked in and my mom and I searched for the pieces we wanted. We both ended up liking the print placement on the two In the Beginning items we wanted – the Jesse Romper and Captiva Tunic. Like the 20 other Main Streets, there was a ton of other stores to shop at. With no time to spare we headed to the next Lighthouse which was the Chatham Lighthouse which is where the coast guard is.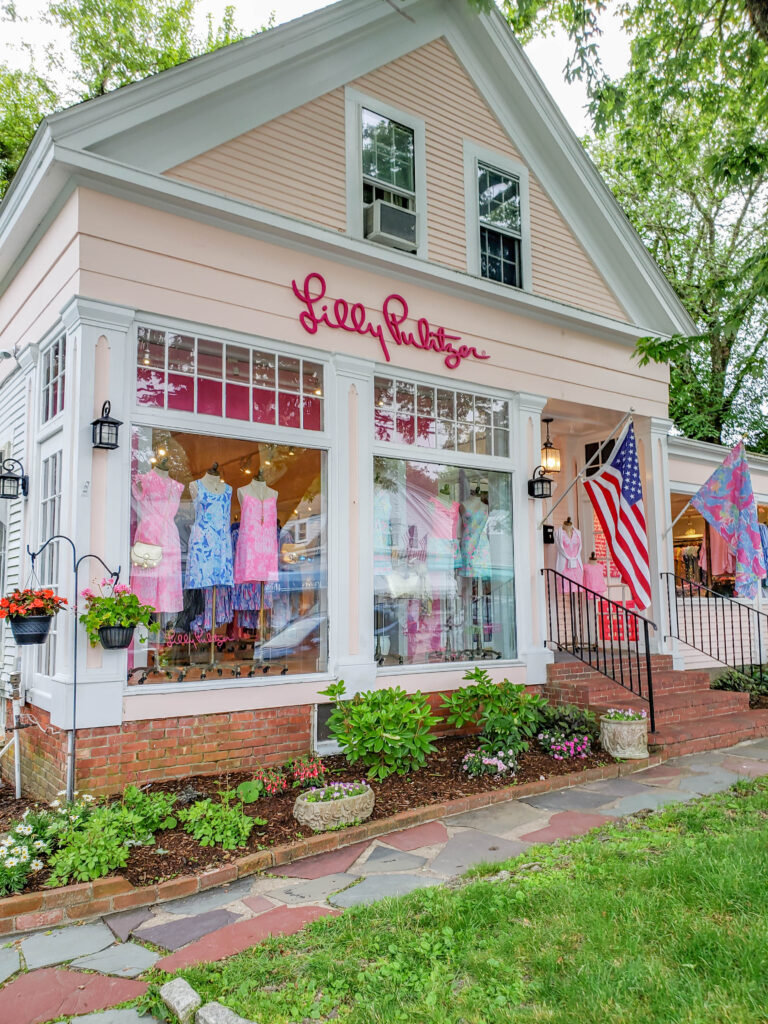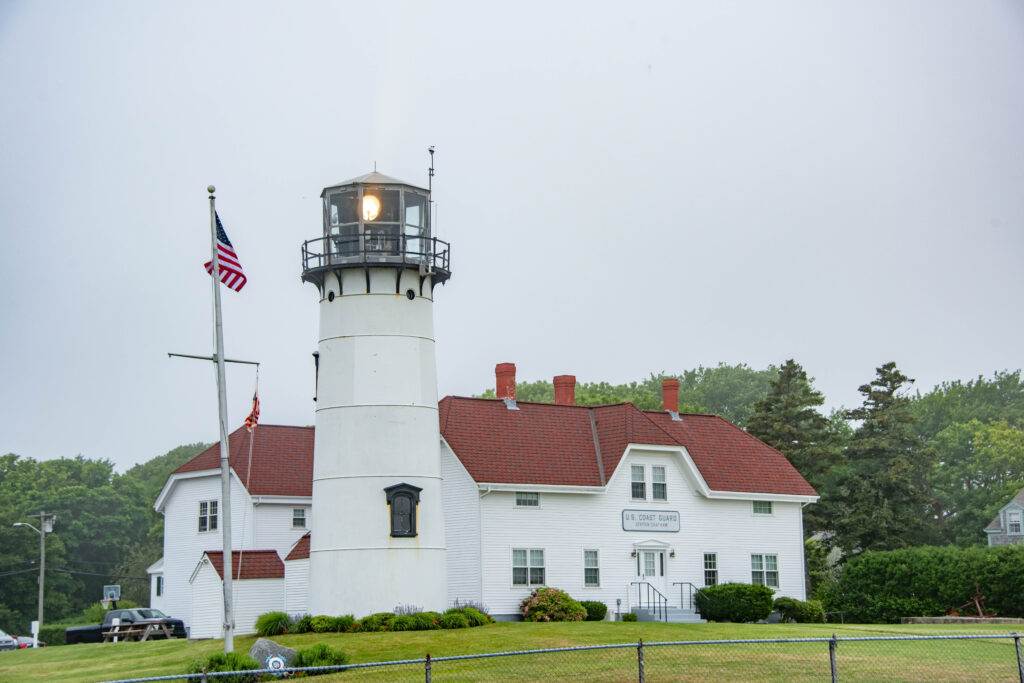 Nauset
From Chatham we went to the Nauset Lighthouse. This is the lighthouse that is featured on Cape Cod Potato Chips. They do offer tours of the factory, but it was temporarily closed for renovations when we were there. The weather was not great. It was very cloudy and foggy and chilly. We did end up going back to the Nauset Lighthouse when it was a nicer day only because I didn't realize that the Three Sisters Lighthouses were less than a mile away from the Nauset Lighthouse. I blame this on forgetting my maps at home which still makes it my fault.
Nantucket
The next day of our trip we decided to spend the day on Nantucket. The port to get to Nantucket is pretty close to our hotel so we didn't have to get up super early. It was of course another gloomy day. When we got off the ferry, it was raining. We did bring umbrellas but they weren't helping much. So, we decided to head to the Brant Point Lighthouse first since the stores weren't open yet. Having heard that it was really difficult to find parking on the island, we decided not to bring a car over. It was pretty crowded especially since it was not even peak season yet. Pretty much everywhere I wanted to go to was walkable. There was no one at the Brant Point Lighthouse since it was raining fairly hard when we arrived. This made for a great opportunity to take photos without having to worry about a ton of random people being in your shot. However, the actual rain was not good for pictures. It did eventually get sunny later in the day and we went back to the Brant Point Lighthouse to take more photos. There were quite a few people there that time though.
After the first trip to the lighthouse, we decided to go shopping. The first store we stopped in had rain jackets – we each bought one. They helped a lot. We headed straight towards the Nantucket Lilly store after that. I of course had to get the Nantucket popover and I was able to get one with great print placement. They had a photo booth set up for National Wear Your Lilly Day so my mom and I took a few photos in front of it as my dad begrudgingly held all of our stuff. My mom ended up getting the Nantucket run around hat and a Pink Tropics Feeder Stripe Kapri Luxletic Jacket that my dad picked out. As we walked out of the store we spotted the Lilly Jeep and got pictures of it as well. This store ended up being my favorite store from this trip. We went to the to the Vineyard Vines store next and were actually able to shop for a while before we needed to head back to the ferry. We were able to get back to Cape Cod in time to go to the Highland Lighthouse.
Martha's Vineyard
The port to get to Martha's Vineyard was a lot farther from our hotel. There is only one ferry speed option as opposed to Nantucket. It took about 45 minutes to get there which was faster than the fast boat to Nantucket. It was actually nice and sunny outside so we sat on the top level of the boat which is all outside. I got to see one of the West Chop Lighthouses that would be too difficult to get to.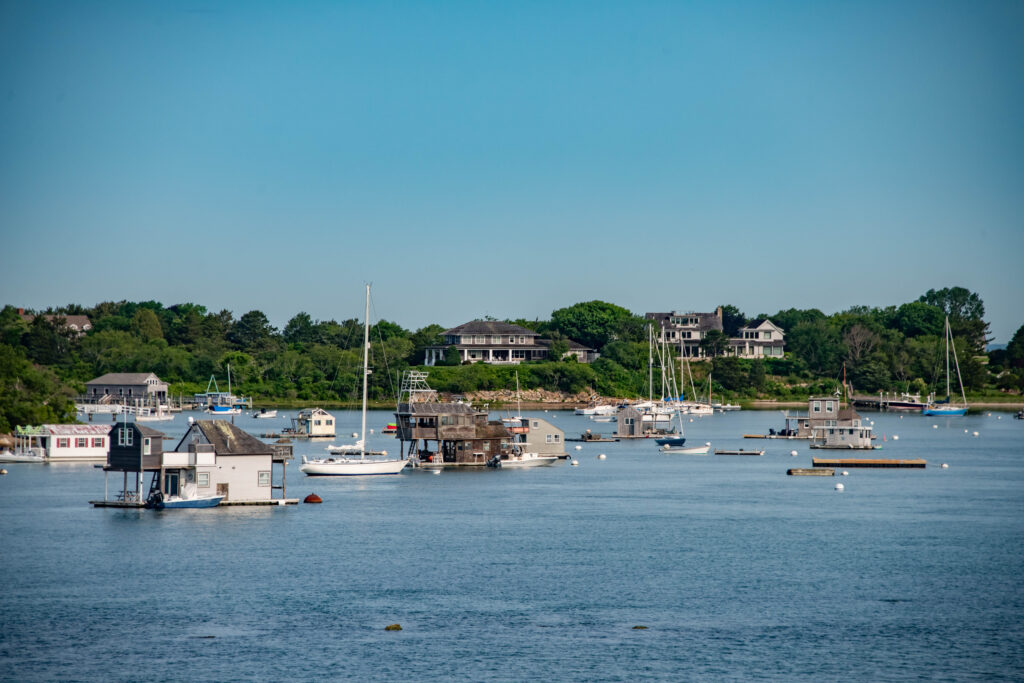 Getting Around
We decided to use the bus system on Martha's Vineyard since it is not as walkable as Nantucket, but because of the times the buses run, you have to plan very carefully. Some buses run every 15 minutes, but others only run every hour. I spent at least an hour the night before trying to figure out the schedule for that day so that we could get as much in as possible. I knew it was going to be tight to get to the first bus from the ferry since it was supposed to leave 5 minutes after we docked. Luckily, we were able to rush to the bus and purchase day passes just in time.
Edgartown
The first stop I had planned was Edgartown. After getting off the bus, we headed straight for the Edgartown Lighthouse since none of the stores were open yet. There were quite a few people already at the lighthouse. The lighthouse keeper greeted us and asked us where we were from. My dad informed him that he is not going to like where we are from and told him St. Louis. The lighthouse keeper was very nice and said that we deserved to win and let all of us go up in the lighthouse for free. I really enjoyed going up in all of the lighthouses on this trip since they were all relatively short and had wider stairs compared to ones we have climbed before.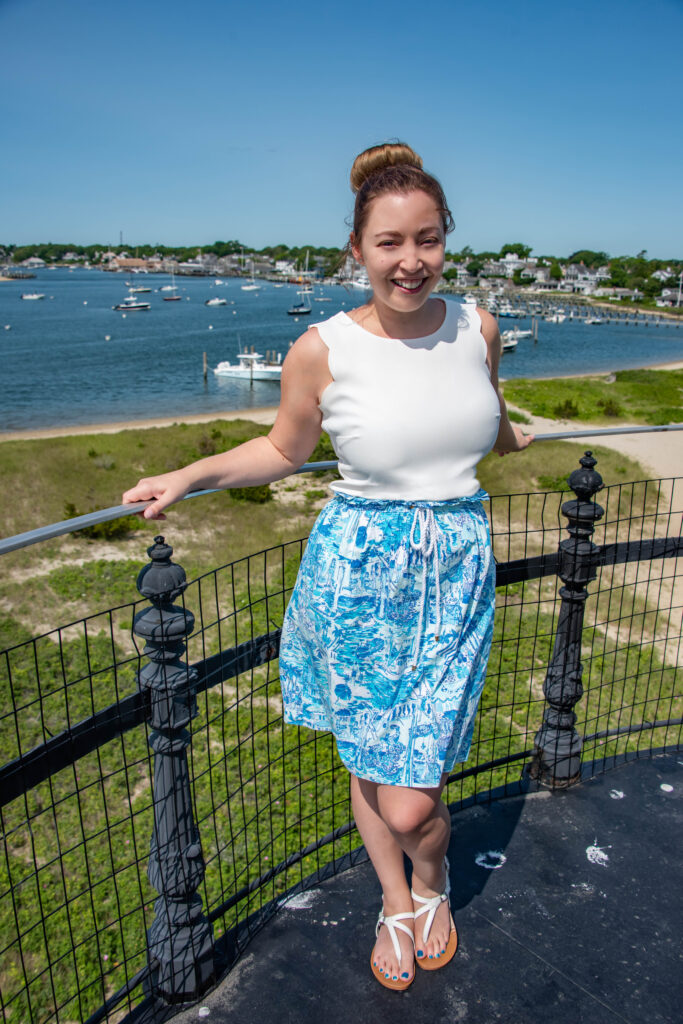 After the we took photos at the lighthouse, we walked towards the Edgartown shopping. We stopped at the Vineyard Vines store and the Lilly store. We had to run back to the bus station after the Lilly store so that we didn't miss our next bus. The bus line does offer a free app which is really helpful to know when the next bus should be there and also it shows where you are at so you know when to get off. Also, the bus drivers pay attention to where people are going and will communicate with other drivers to make sure you get on the next bus you need.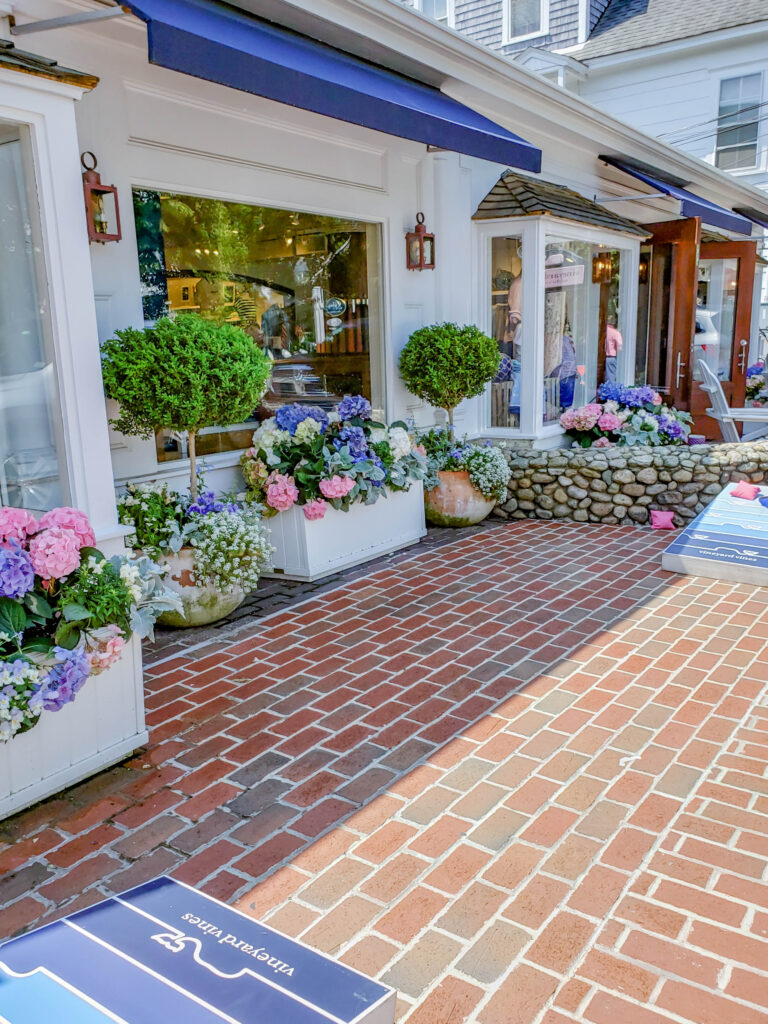 Gay Head
Our next stop was the Gay Head Lighthouse. It was crazy crowded. People were fighting for parking spots. There is a overlook where you can see the clay cliffs and the lighthouse. Which is surrounded by little shops and food. We all went up in this lighthouse as well. You are able to go up into the light room at this lighthouse. It was incredibly hot in there. Cape Cod and the islands are really unique in that all of the lighthouses are still working lighthouses. The lighthouse keeper informed us that they had recently moved the lighthouse back away from the cliff since it is starting to erode. It has eroded 15 feet in the last 3 years. We decided to grab a snack since we had a few minutes before our next bus arrived. I had a terrible hot dog but a really good peach rhubarb muffin. Unfortunately we didn't have quite as much time as we thought since we were still eating when the bus arrived and we had to quickly pack up our food.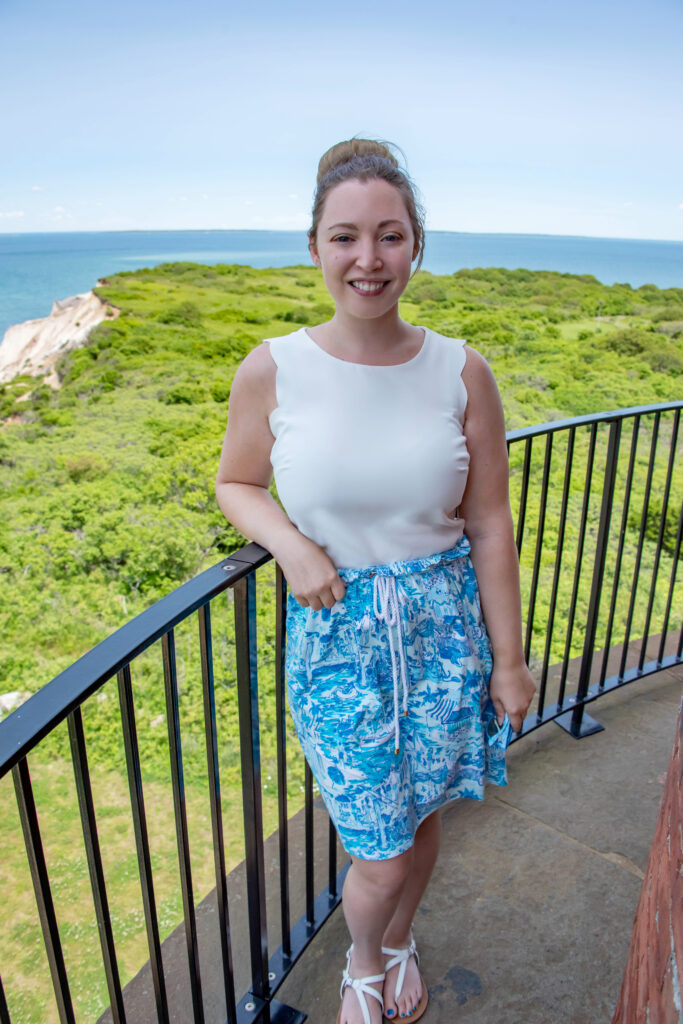 Vineyard Haven
Next we were heading towards the Vineyard Haven Port to do more shopping. Our bus driver suggested we take a different route that would be more scenic and would only be 5 minutes longer. We got to port and based on our schedule we had enough time to go the Vineyard Haven Vineyard Vines store. My dad and I got some Martha's Vineyard specific t-shirts and I got some stickers (that actually ended up being shipped to me since they forgot to put them in the bag. They were very nice about it though and sent a ton of extra things with the stickers and even gift wrapped all of it).
Oak Bluffs
After that we went back to the bus station and waited for what felt like forever for our bus to arrive. It was 30 minutes late and then the bus driver took a 10 minute break after he got there. There were 2 of the same color buses waiting behind him since he was so late. When we finally got to our last stop, we rushed to get to the last Vineyard Vines store at Oak Bluffs. The sky started to get really dark as we were leaving the store. We tried to get back to the ferry as quickly as possible but it started pouring – and then it started hailing. At this point we were running to get under cover. A rather rude crossing guard said, "Why are you running? It rains everyday here." He clearly doesn't work for the tourism board and it was HAILING not raining. Does it hail everyday here too? We got under the cover before the boat and we decided to run for it instead of wait it out since the boat was leaving soon. I took off my shoes and ran as fast as I could which was not real fast since it was not fun running barefoot on hail. Obviously we were soaking wet when we got on the boat which did not make for a very comfortable ferry ride. The rain/hail did stop in time for me to get photos of the last lighthouse (East Chop) which was the whole reason I wanted to leave from the other port.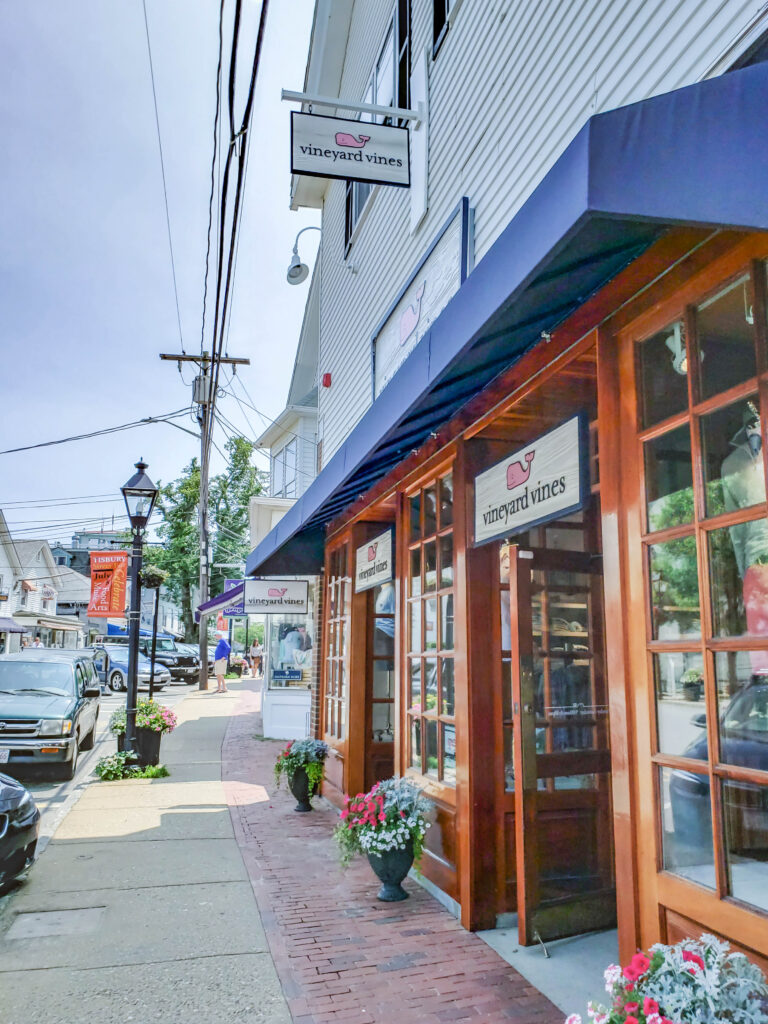 Where to Eat
CRU – (Nantucket) I had heard good reviews about CRU and it was on the water so we decided to try it. It was probably my least favorite meal of the trip. As I have mentioned before, I don't like seafood and they really didn't have many non-seafood options so I got a burger and it was pretty bad.
Portside Tavern – The restaurant was not very crowded when we got there, but they didn't have a lot of staff working so it took forever for us to get seated and then our server didn't come to our table for a long time. The owner seemed to notice this and was really nice and continued to check on us for the rest of the night. The burger I had was really good. The owner offered to make us a dessert that wasn't on the menu yet. It was one of the best desserts we had the entire trip – it was a sugar cookie raspberry ice cream.

Bagels & Beyond – One morning we went here and I ordered a bagel with turkey and cheese, but they were out of turkey which seems to be a theme any restaurant we go to lately. They offered to make it with steak instead and it was great! The restaurant is really small and there is not a lot of room to eat there but most people get carry out. There is an antique store in same parking lot so of course we had to stop there before we headed out for the day.

Montano's – After a long day of visiting lighthouses, we decided to stop at this Italian restaurant. There are two sides of the restaurant one is more pub like and the other a fancy restaurant. The bread and the gnocchi were excellent.
Fisherman's View – We stopped here for lunch one day. It is a really nice restaurant with a good view. They have a good burger and lobster roll and we really enjoyed the Chinese BBQ wings.
Lobster Boat – The Lobster Boat is a family restaurant on the water with great food. The coconut shrimp with mango sauce is my favorite!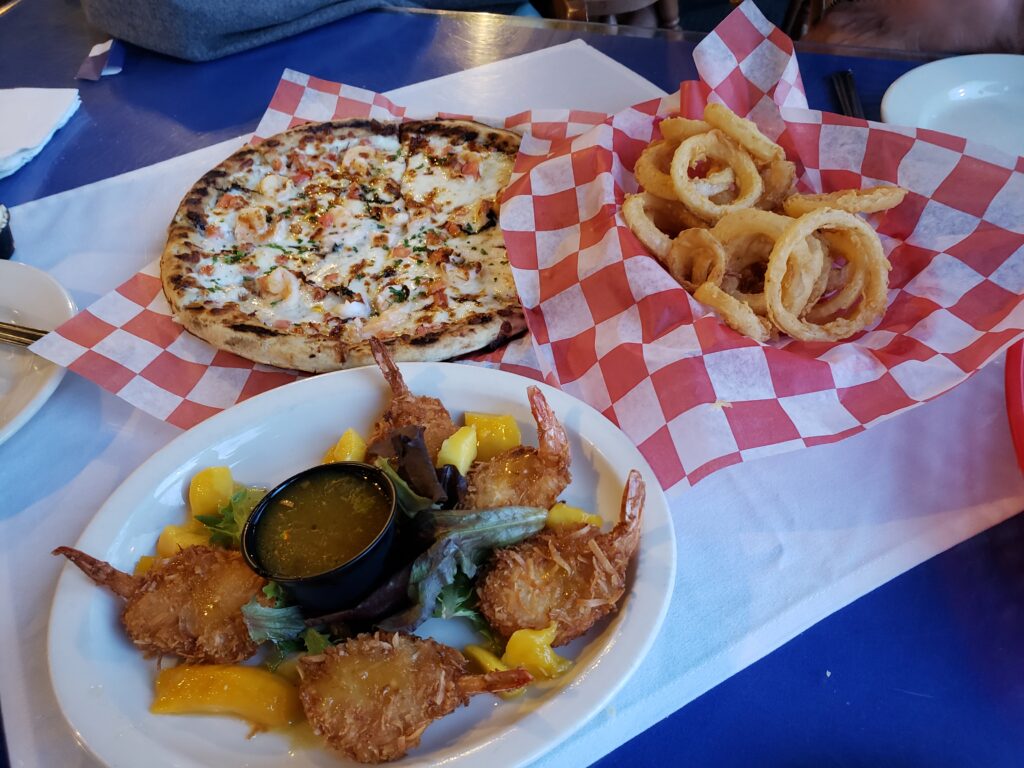 Many of the restaurants on Cape Cod, Nantucket and Martha's Vineyard closed for the winter, so be sure to plan ahead if you want to visit specific ones.