Turks from Above
Turks & Caicos is a great place to visit if you are looking for a beach vacation. It offers many great beaches with crystal clear turquoise water. The beaches and the island in general are not overly crowded. Whenever I fly somewhere with my family I always have to sit by the window so that I can take pictures. As we started to land, knowing that there are several islands included in Turks & Caicos, I saw an island that was pretty small and didn't have very many buildings or roads. I said to my parents, "That can't possibly be our island. There is nothing on that island." We started getting closer and closer to the island and I realized I was wrong. For the last couple of years, I have been planing our entire vacation. As my parents looked out the window, my dad said, "We may have to fire our cruise director." Which he ended up saying several times throughout our vacation, but in the end he agreed that it was one of the best vacations that we had ever been on and I could keep my title of Cruise Director.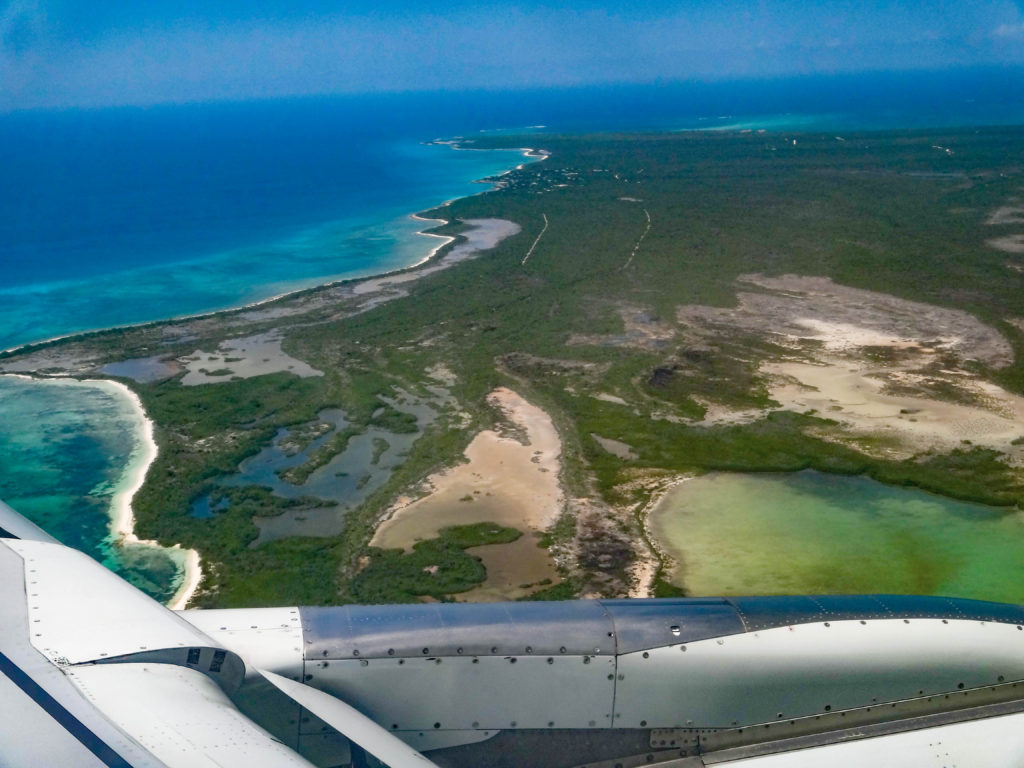 Drive on the Left, Right?
When planning this year's vacation I was hesitant on going somewhere in which they drive on the left side of the road. If you have never done this before, Turks & Caicos is a good island to start with. There is not much traffic and it is a relatively small island. My dad ended up driving and it was pretty easy to catch on especially if you just follow the person in front of you. The thing he struggled with most is the blinker. In these cars, the blinker and windshield wiper are on the opposite side of the steering wheel. The locals often make jokes about this since they know that many people have this problem.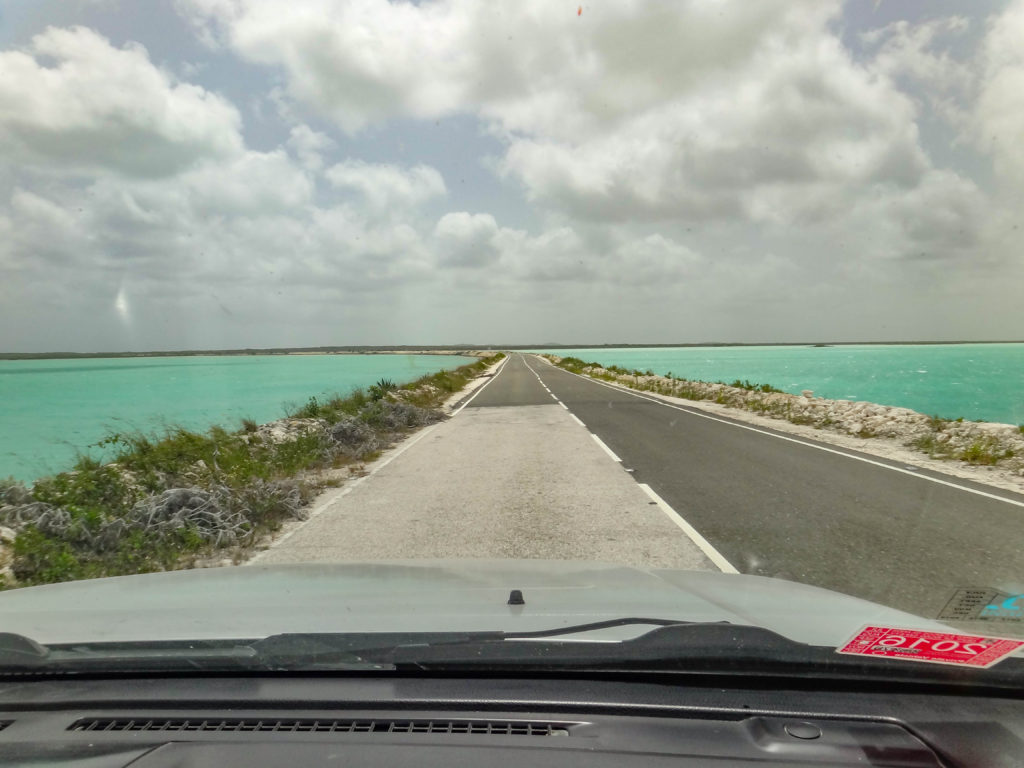 Where to Stay
There are several nice options to stay at on the island of Providenciales. We chose to stay at the Windsong Resort. Our suite had a direct beach view, was newly updated and had two walls of siding doors. The Windsong Resort is on Grace Bay beach which is known to be one of the best beaches in the world. One of the best snorkeling spots on the island is right in front of the Windsong Resort. You can just walk right into the water and start snorkeling. We saw many colorful fish, sea turtles and a barracuda. The staff at the resort was very helpful and friendly throughout our stay and they make a point to get to know the guests.
Things to Do
Provo
I would definitely recommend driving around and going to other beaches. Sapodilla Bay is a smaller beach with a few rental houses on it. It is a little more crowded because it is a smaller beach. This beach is really flat for a good distance and you can walk out really far into the ocean. Long Bay Beach is a larger beach that is good for kite surfing.
North & Middle
We also wanted to explore North and Middle Caicos. There is a ferry that will drop you off at North Caicos and you can rent a car and drive to Middle Caicos. These islands are even less populated that Provo. Most of the time we were the only people on the beaches. There are a lot of great beaches on both islands and there are also wild flamingos.
I always like to do a painting after I come back to represent the trip and I decided to paint the flamingos flying over the island. This was such a unique experience and represents our trip to Turks & Caicos. Click here to see the painting and click here to purchase products created from the painting.
Where to Eat & Beaches
We ate at the Mudjin Bar and Grill which overlooks Dragon Cay. We were the only people at the restaurant and no one was on the beach. The food and the view were great. The beach features large rock formations and there is a small island that you can walk to in low tide. Another beach we visited on Middle Caicos was Bambarra Beach This was a large beach with shallow water that you could walk out for miles. There is a small island that you could walk to if you were up for the hike. We were also the only people on this beach. The only bad thing about Middle and North Caicos was the mosquitoes. I am allergic and the bites swell up. We started to walk into a cave and hundreds of mosquitoes started landing on me. I tried my best to get them away from me and ran back to the car as quickly as possible and ended up with over 50 bites. They are generally not on the beaches but are in the more wooded areas.
Outfits
Lilly Pulitzer
Metallic Sanddollar Eyelet – August Dress
You Gotta Regatta – Sasha Dress
Seaspray Blue – Larina Dress
Roar of the Seas – Mila Dress
Magenta – Ashlyn Dress
Out to Sea – Ali Dress
More Kinis in the Keys – Lauren Shirt
Tappin it Back – Mila Dress
All Nighter – Dusk Shirt
Big Flirt – Palm Maxi Dress
Never Been Betta – Tana Dress
Swimsuit
Venus – Triple Dip One-Piece